Best Facebook travel groups
Having that selfie you took on that summit as your Wallpaper; Watching old videos of your trip just to feel those vibes again; Lying in bed at home scrolling through the newsfeed and coming across a picture of Mountains just to feel Homesick. City life is a sickness for a man whose soul is sold to the Mountains. But not everyone is strong enough to break the structure and walk into the wild. For such souls, Social Media is much relief where they can easily get updates about their favorite place from fellow travelers. So, we have shortlisted the best Facebook travel groups where you can take a virtual trip and satisfy your wanderlust.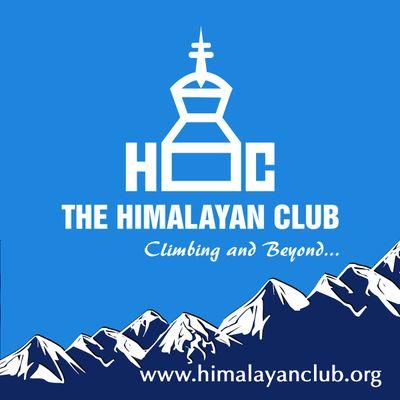 With over 200k members, the group is probably the biggest and most active group of the Mountain lovers. The strict rules and active team of moderators keep it spam free. As the name suggests, the group covers the entire region of The Great Himalayas. Members post beautiful pictures and updates frequently. If you are confused with your itinerary or not sure about how, where, when and what you should be doing on your next trip then this is the place where you will get all your answers from. This group is indeed one of the best Facebook travel group!
If you are interested in Mountains then you should also check out top 10 Instagram accounts every mountain lover must follow.
This group showcases the culture and flora & fauna of the Pakistan.
It is a platform where one can learn by viewing and discussing the various mountain ranges the country is blessed with. Content related to the Karakoram, Himalaya, Hindukush, other mountain ranges in Pakistan and Himalaya & Pamirs from outside Pakistan may also be shared.
You will be left mesmerized after witnessing the beauty of Pak through the lens of these amazing photographers!
"Mountainesque is a group to share photographs and information on the mountains and mountain communities."
This group is a climbing wall for the people who love mountaineering and climbing. In a small club consisting Professional, Alpine, and amateur climbers you can expect a lot of amazing videos and updates regarding latest expeditions. With around 13k members this group is growing fast!
The group description claims that they are a sisterhood / a community who assists Girls and women by growing their travel bucket list and finding others to explore the world with. The group helps in empowering female travelers with safety and support when they are traveling.
On top of that, it's strictly a no boys zone so no more creepy messages and Friend requests!
Nomads is an online community for sharing ideas & information on low-budget, moneyless and low-impact ways to live sustainably on the road. If you have any relevant knowledge you would be willing to share or have any questions to enable you to better live in this way then this is the group you need to join. With more than 150K nomads onboard this is literally the biggest Nomad community in the World!
This is probably the most active community of Travel Bloggers or we should say  " The best online directory of travel blogs and bloggers". The group focuses on providing blogging tips, advice, deals etc.  Also, it's a good place to connect with travel bloggers from around the world. Bloggers often post good articles and videos and also exchange Page likes to increase their audience. If you are a blogger or on a hunt for International blogs then this the right place for you.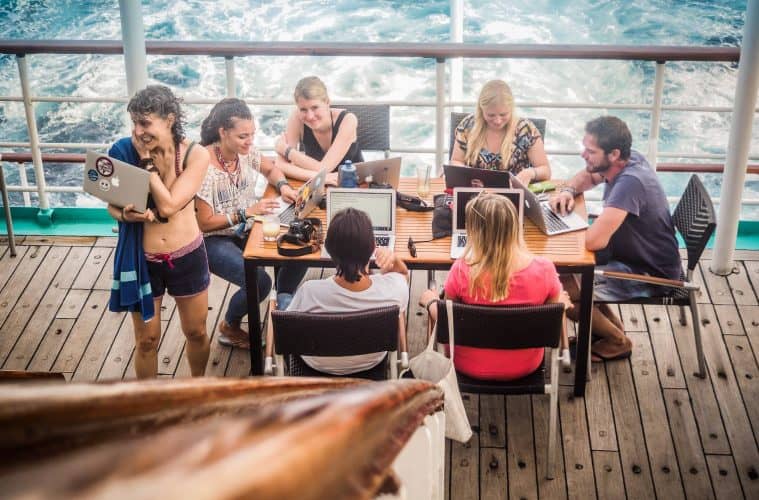 As the name suggests it is a community of Nomads who leverage the technology in order to work and travel at the same time. If you are a Digital Nomad or willing to be a Digital Nomad then it is the Best Facebook travel group you should be a part of. From work-related queries to which app you should install on your device, Which networks work the best and where the free Wifi's are? This group is a library for Tech-savvy nomads!
An extension of the NOMADS, This group specifically Focus on the advertisement of volunteering and paying job opportunities that are fair and complimentary of a traveler's lifestyle. Volunteering Hosts & Employers often post their requirements and willing volunteers can engage with them by commenting. Posting is limited to the employers and hosts to avoid spamming in the group. It's one of the best Facebook travel groups right now!
A small group of people inspired by the life of Chris McCandless and trying to live their life like the way Chris did. You will meet a lot of humble travelers or "SuperTramps" in this group. Based on the ideology of Chris, super tramps hardly care about hypocrites and the society. If you are Into The Wild fanatic then you will absolutely love this group. With travelers from around the world and vibes of Chris, this one is among the best Facebook travel groups you should be in!
With most of the members being from the Indian subcontinent, This Group is the best place to get information and latest updates on Almost everything related to Traveling.
What started just as a youtube Channel has now turned into a platform for tourists to share information. From budget hotels to flight tickets and laws to rights, you will learn a lot of things in this group. Created by a budget traveler from India this group has over 5000 members from different countries.
With thousands of groups on Facebook, we believe that we have only reached the tip of an iceberg. If we are missing on something amazing then please mention it in comments. We will add it to our list! You can also join Our Facebook Group to stay updated with inside news.